Fans are widely installed in bedrooms especially in regions having hot and humid climates. A hot bedroom prevents sound sleep. Thus, it is necessary to have a good air circulation in the bedroom to get rid of the sweltering heat. There are many types of fans with various features which can be installed in bedrooms.
The best fan for your bedroom depends upon your specific requirements and preferences. Here are some points which can be considered to decide what kind of fan you need in your bedroom.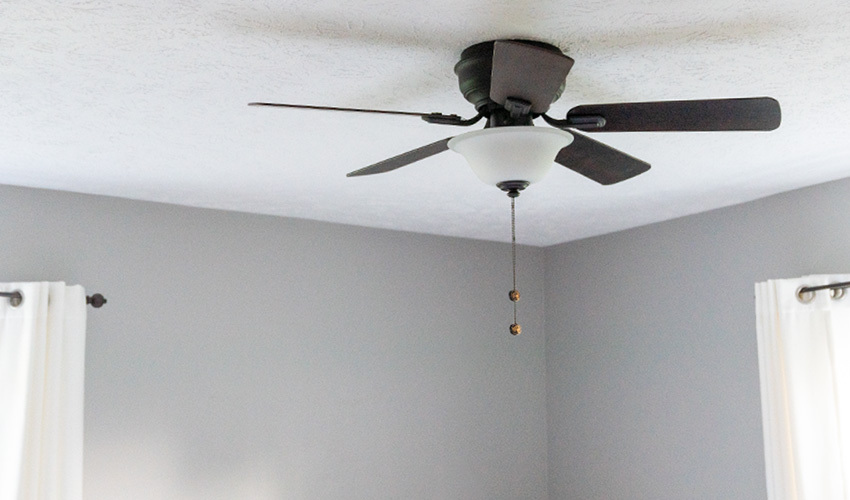 Types of fans
Room fans are large and heavy fans designed to provide air circulation throughout the entire room. The room fans have been subdivided into the following.
Tower fans are tall and rest on a pedestal. Such fans stand on the floor and have a plug to connect to a wall socket. They are ideal for small bedrooms with limited spaces.
Box fans are large in size and square in shape. Such fans rest on the floor. Suitable for large bedrooms because they need space.
Ceiling fans are the most popular bedroom fans because they easily cool the entire room easily. Such fans are installed on the ceiling using a fixture. Many models of ceiling fans have inbuilt lights. Ceiling fans are not suitable for bedrooms with low ceiling due to risk of injuries.
Window fans are placed on the window sill or inside the window sill. These fans pull in fresh air from outside the room and remove the stale air from the room through an exhaust system.
Table top fans are light in weight and placed on a table or any other surface near the bed. Such fans cannot cool the entire room and can be used for cooling yourself only.
Noise level
Noisy fans tend to disturb your sleep. Thus, it is recommended to look for fans which are made of high quality material or have double ball bearings which minimise the noise level. The noise level you can tolerate is your personal choice. However, by the rule of thumb, noise level of 40 dB is sufficient for bedroom fans.
Airflow settings
Bedroom fans feature multiple airflow settings which can even go up to 10. Minimum of 3 settings are present in every model of bedroom fan regardless of its type. Faster airflow settings provide more cooling but tend to make the fan noisy. Slower settings do not make the fan noisy but the cooling is less. Whether you want many settings or 3 is enough depends upon your personal preferences.